Bexley Osteopathic Clinic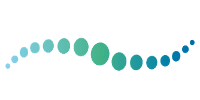 Welcome to the Bexley Osteopathic Clinic
Although we have been in business for over 30 years, we have recently had a whole new rebrand so, welcome to our new look website.
We are here to treat the whole family from head to toe and provide you with a natural way to treat pain and injury.
It's important to us that you get the right help for your pain or problem and here at the Bexley Clinic we have a range of different practitioners with a range specialisms, so you know you'll always get the best treatment.
Whether it's a one-off problem, on-going help, sports injuries, back pain, unsettled babies or general wear or tear, we want you to know you're in the right place.
You don't need to live with the pain, take lots of medication or avoid the sport you love to do – we want to help you live pain free.
Why not have a look around our website and find out more about how we can help and if you have any questions, feel free to message us.